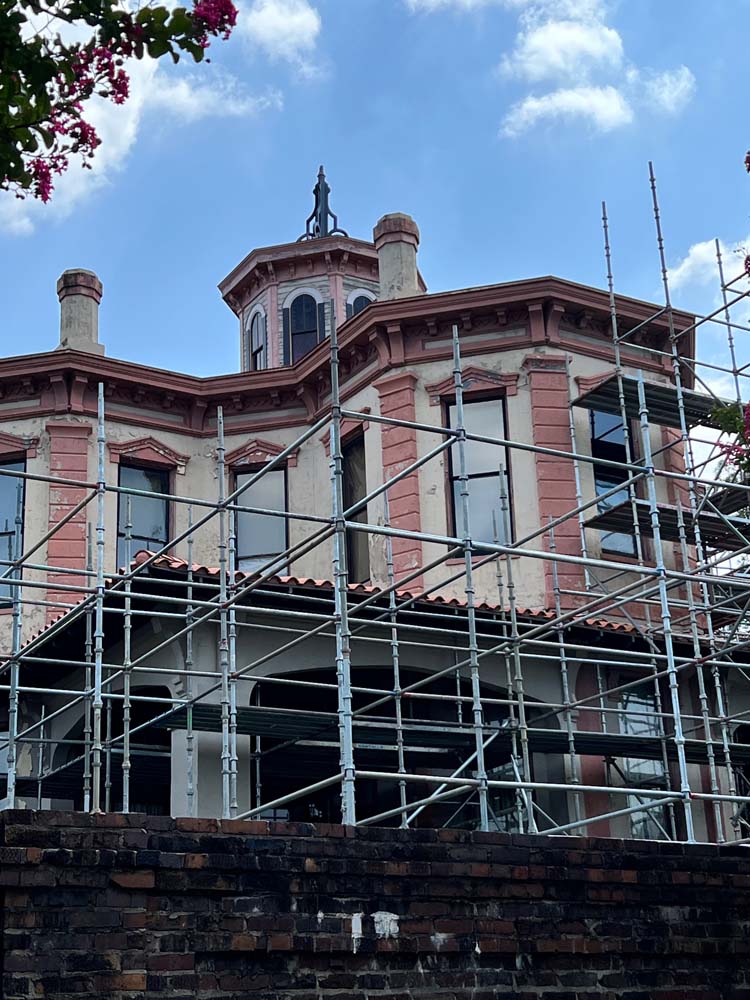 Explore the Ace of Clubs House
You'll enjoy this unique find in the Texarkana, TX and Texarkana, AR area
Don't think a house can be interesting? Here at Texarkana Museums System, we'll have to respectfully disagree. Nestled in the heart of Texarkana, TX and just on the edge of Texarkana, AR is one of the most unique houses in the country - the Ace of Clubs house. Featured in various publications and broadcasts, including HGTV's "Christmas Castles" and "Bob Villa's Guide to Historic Homes.," this house is now open to the public as a museum.

Visitors are welcome to tour this 1885 Italianate Victorian home after renovations have been completed. This home is built in the shape of a club. A popular attraction for both history enthusiasts and architectural aficionados, this house offers a glimpse into the heritage of Texarkana. Your group will love exploring this unique hallmark of our community.
Learn more about Texarkana's architectural heritage
Plan your trip to Texarkana, TX or Texarkana, AR with help from Texarkana Museums System. Currently, this home is closed for renovations but, once the renovations have been made we encourage all our guests to check out the incredible Ace of Clubs house. Not only is this house a great place to tour, but it's occasionally the location of...
Special events
Historical exhibits
Educational programs
You'll get the perfect glimpse of life during the late 19th century and Victorian era. Do you have questions about the museum? Dial 903-793-4831 to speak with us. We'll be happy to assist you.