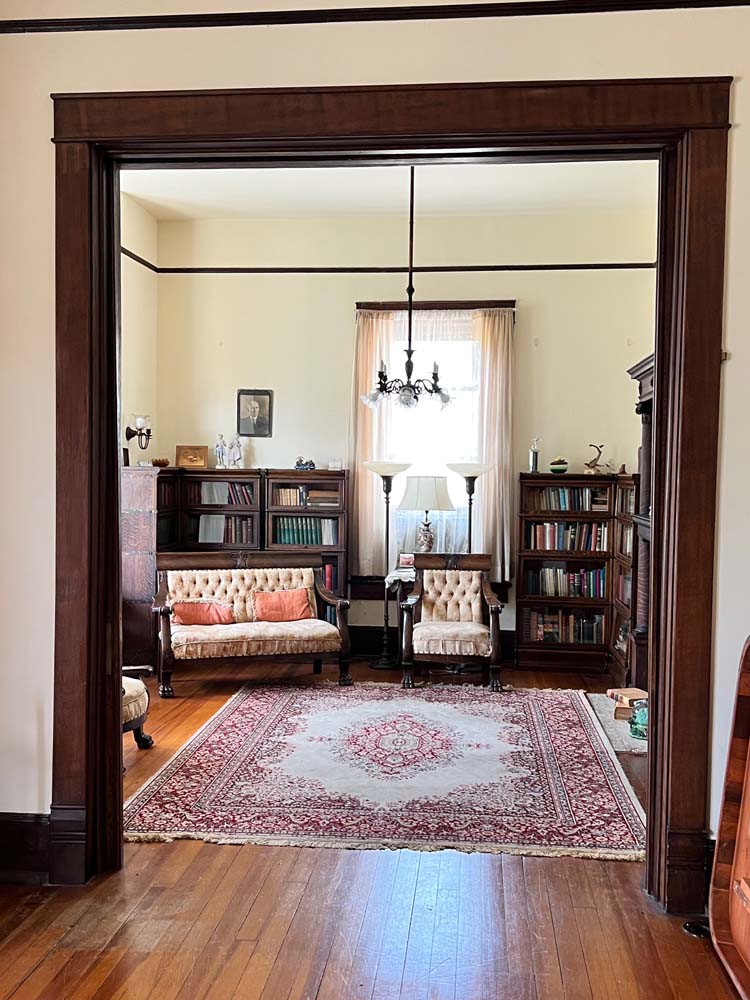 Make Memories at the P. J. Ahern Historic Home
We host small events at our historical venue in Texarkana, TX
Are you a history buff preparing to tie the knot? The P. J. Ahern Historic Home is known for its rich history and architectural beauty, making it the ideal setting for your bridal shower or small ceremony. You can also host your birthday party, business meeting, family reunion or photoshoot on this historical property in Texarkana, TX.

Book the P. J. Ahern Historic Home for your event today. If you have any questions or concerns, please reach out to a team member at the Texarkana Museums System.
Walk the halls of our historic home
The P. J. Ahern Home boasts a beautiful central hall, music room, parlor, library, dining room, kitchen and butler's pantry. As you make your way up to the second floor, you'll find four bedrooms, two bathrooms, a nursery and even a sleeping porch.

Every room was designed in the Classical Revival style by the Burdsal Company. As you walk through the home, you'll see:

Gas and electric chandeliers illuminating the halls
Stunning woodwork with intricate details
Gas fireplaces with Italian tile mantels

If you want to see this historic home for yourself, visit our property today.